Looking for feedback on my N scale layout..
Thu, 2012-06-21 02:27 — ctrain2kx
This is my fav Model Railroading site.. Hands Down! keep up the good work!
I have always wanted to build the App. Central layout.. I made a few changes to the plan.. widened the ends from 36" to 42" and redid the yard.. and gave it a double main to add more traffic. Thinking about adding 2 staging tracks to the top end of layout to through in some thru freight and Intermodal hot shots..


I wanted to have one operator switch and run local turns and mine runs.. as well someone to run the through manifest trains.. as well as pushers for the grades..


My locale and theme is WVa and Kentucky, Norfolk Southern and CSX traffic from mid 80's to today..


Please let me know of any changes I may need..

Thanks again!
​Sincerely, Chris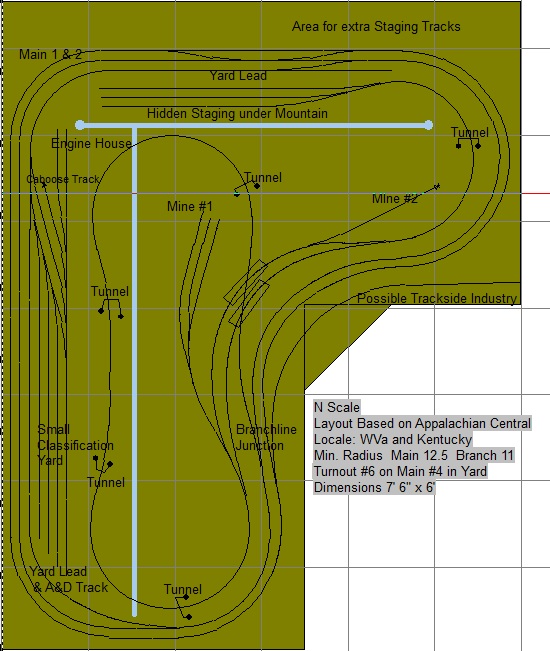 >> Posts index