Great Train Show in Raleigh, NC

Wed, 2008-09-17 07:18 — GoldenSpike
ShareThis
We went to the Great Train Expo on Sunday here in Raleigh and they had a good many booths this time around, but one thing that really got me was the number of vendors who seem to price their items at twice the amount most people can afford to pay. Now my LTS Train Buddy had a section too, and I spent $140.00 on stuff from him because he is always 20% to 25% below MSRP for most items. This is a photo of Kim Parker at TB explaining something of importance to Monique, but I cannot remember what he was talking about.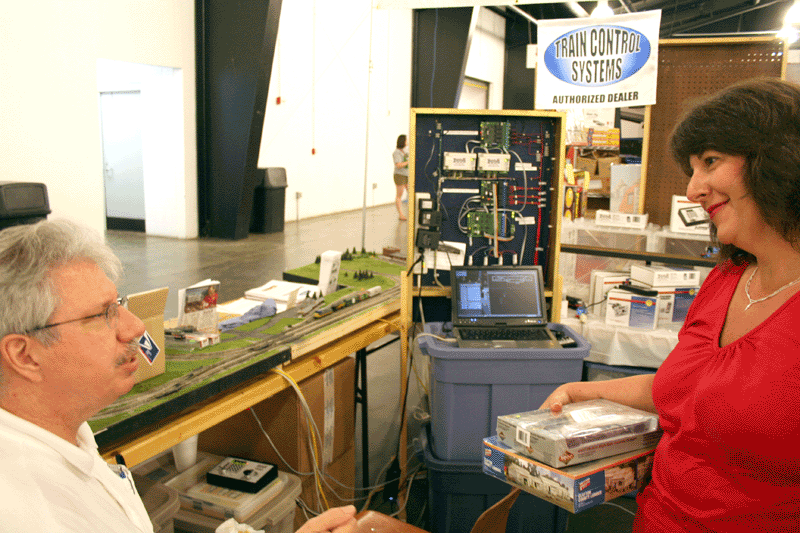 And yes, that's my better half holding two items that SHE picked out! One of the two items is the Clayton County Lumber kit since her dads name is Clayton and the other is the Proto 2000 PS2-CD Cargill Covered Hoppers, because she wanted me to put some grain in my coal hoppers and I told her there are special cars for grain. Kim P said that would be great if everyone bought their kits because they were named after family members....
Here are a few more photos of Kim and some customers at the booth...
Kim Parker and me
Kim Parker at the throttle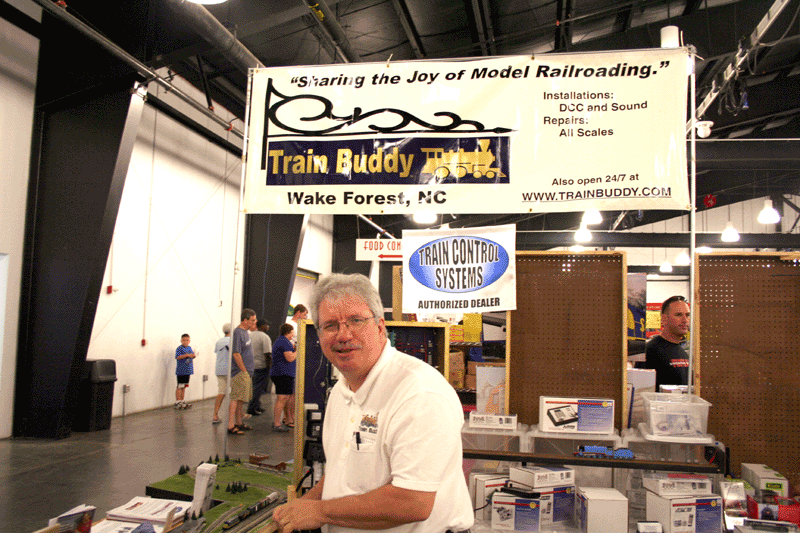 N layout with JMRI and Digitrax station
I also picked up one of those magnifier lens with the aligator clips for $8.00 and a heavy duty finger nail clipper for $2.00, go figure that!
>> Posts index