Burlington Northern in Seattle. Post 2

Sun, 2012-08-05 10:21 — Kevin C
After completing a number of jobs around the house, I managed to get some time on the weekend to spend in the train room. I also got parts of the steelwork for the layout back from the powder coaters on Friday, so therefore construction could finally begin.
I spent some time working on level heights before the sending the parts to the laser machine to be cut. ( Excuse the drawing. It is not as clear as I would have liked. )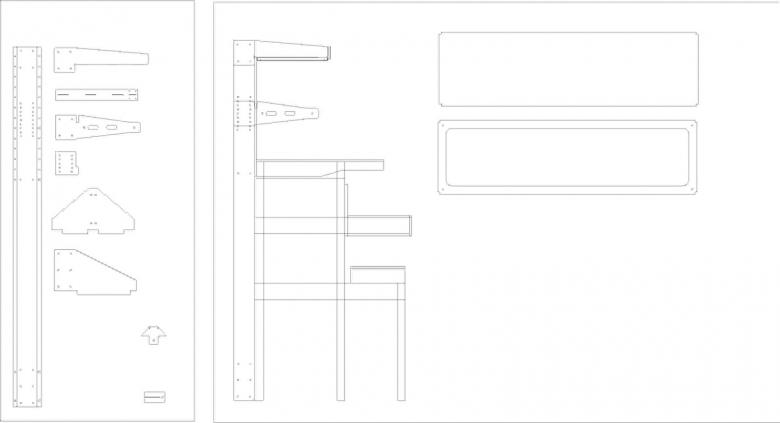 Freshly cut and still on the machine.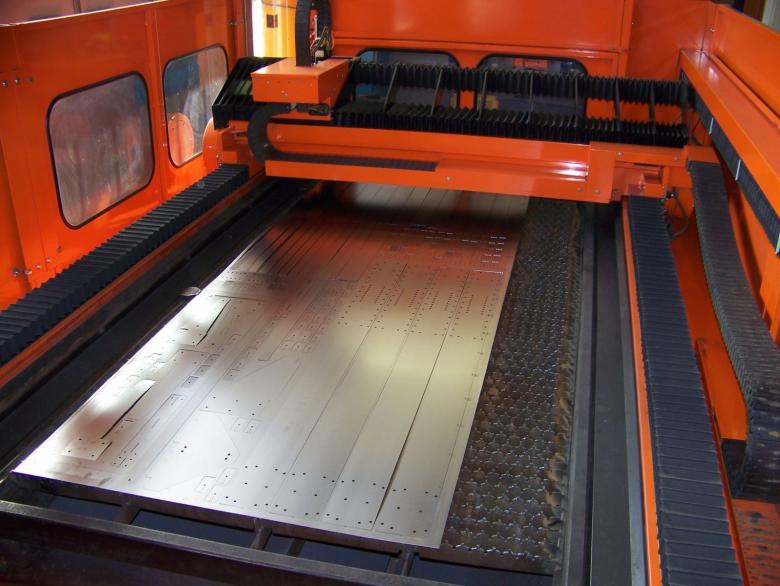 Powder coated and ready for assembly.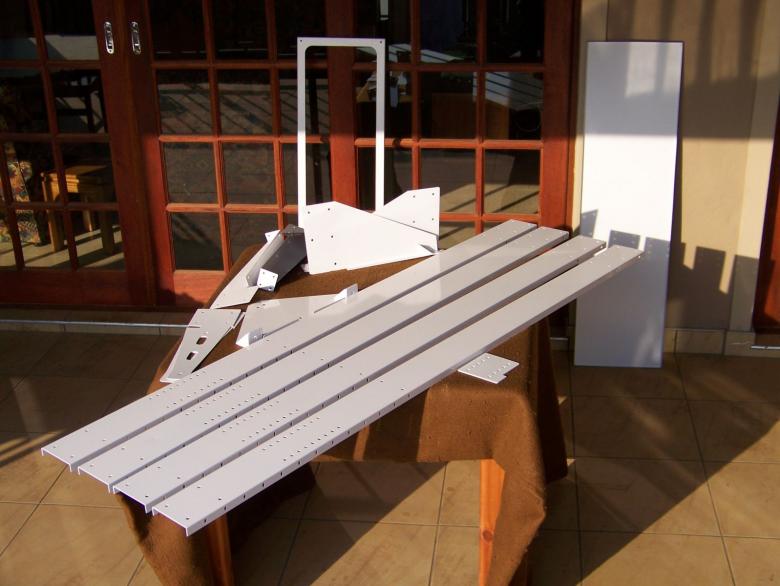 Assembled and in the basic position.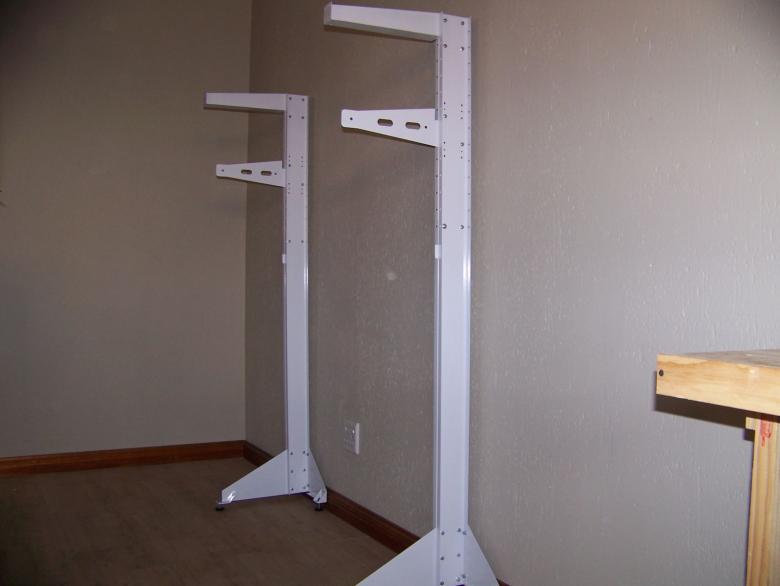 Light box fitted, LED strip light roughly installed to test.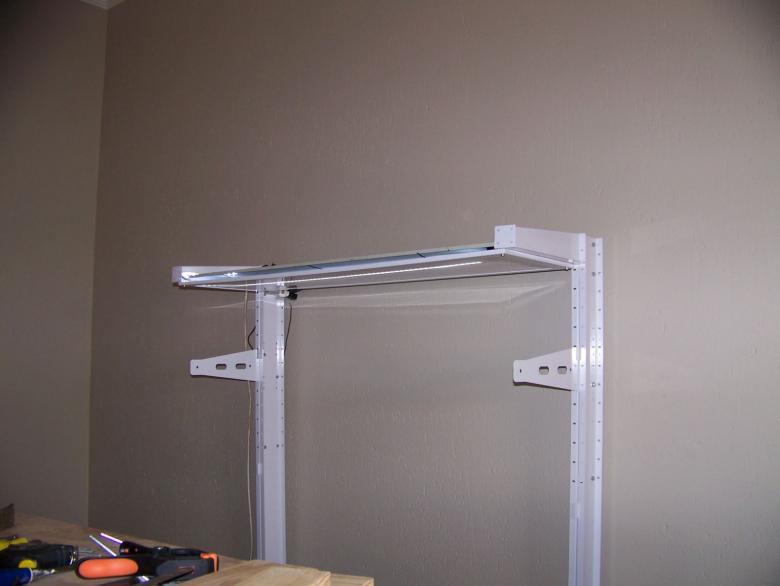 Level 1 Benchwork and Light box Valence fitted.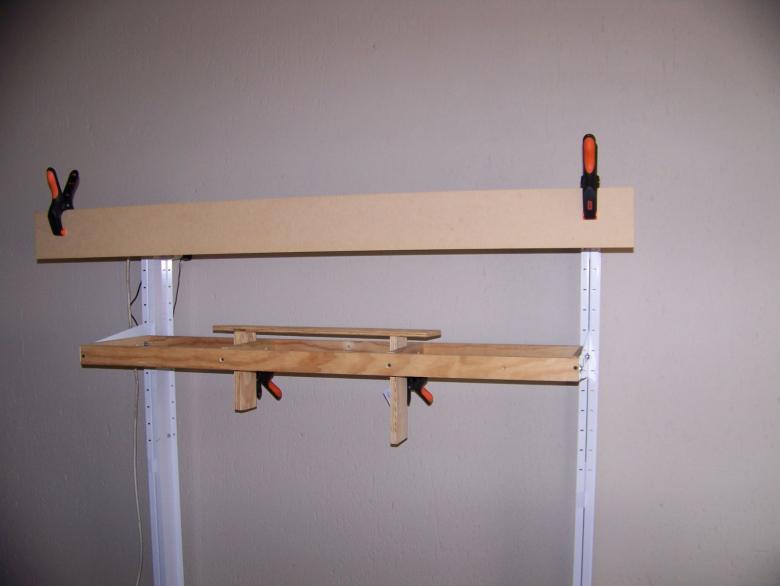 Level 2 Benchwork ( Part of my previous layout ) moved into position, as well as the backdrop and a few trains added to see the results.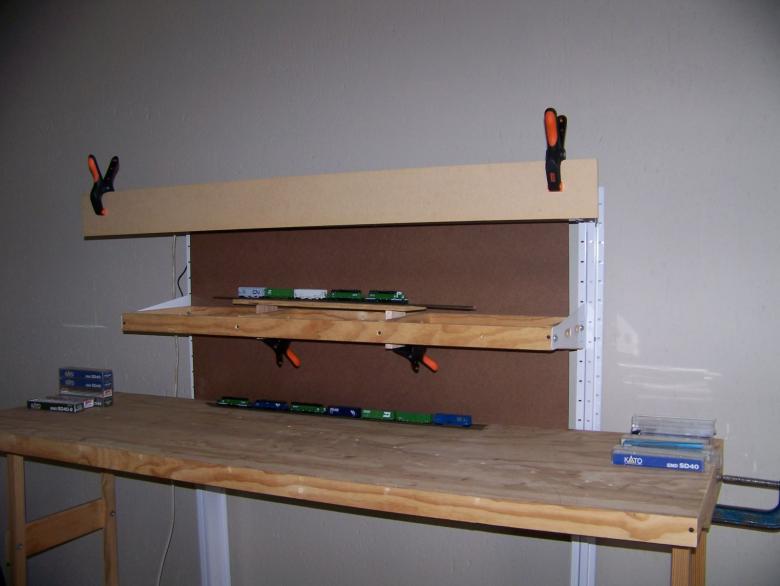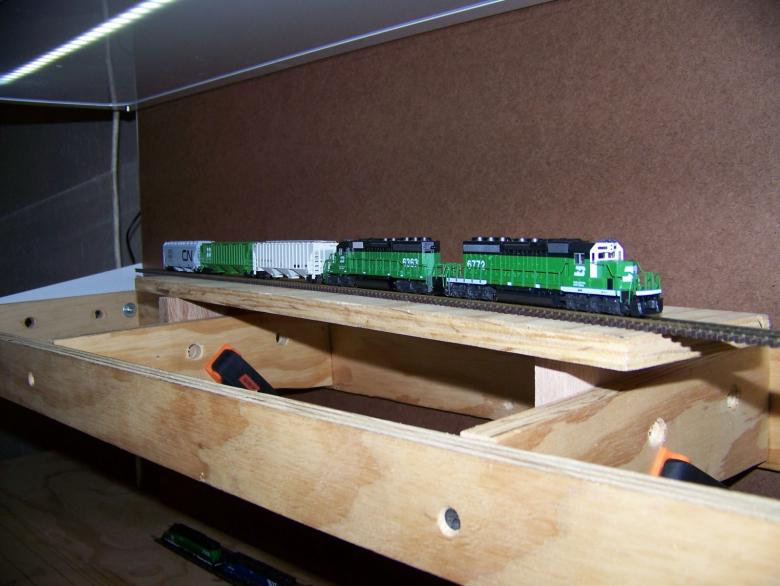 My next step will be to move Level 3 & 4 into position so I can finalize the heights. Once that is done I can start construction on the first helix to link all the levels together.
Details will follow.
Link to post 1 :- www.model-railroad-hobbyist.com/node/8496
Kevin
>> Posts index