La Grange gets some track & Tortilla Flats gets surveyed
Sun, 2012-08-05 02:41 — AzBaja
GS&M crews march on...
After the 1st set of track goes into place a Trio of C-630 pulls a tank train from staging up and out of the main Helix.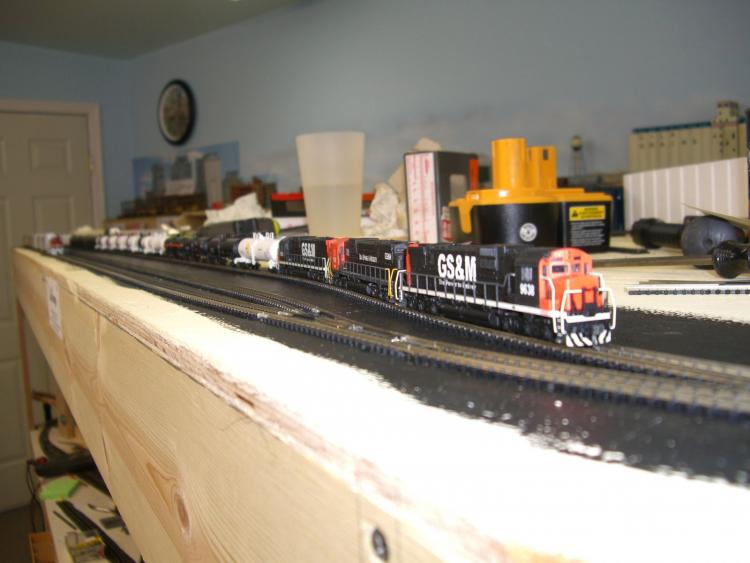 You can see how the main works it way of of the Helix and into La Grange. The Alcos are on what will become the A/D tracks for La Grange.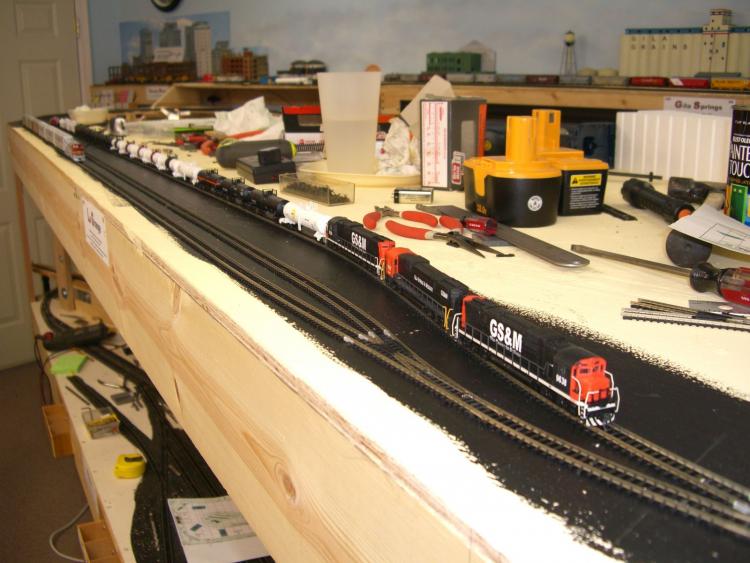 The trio of Alcos swapped ends and pull the train back down into the Helix to the stageing tracks. Only place they can go at this time. Tortilla Flats will be built just to the left in this photo.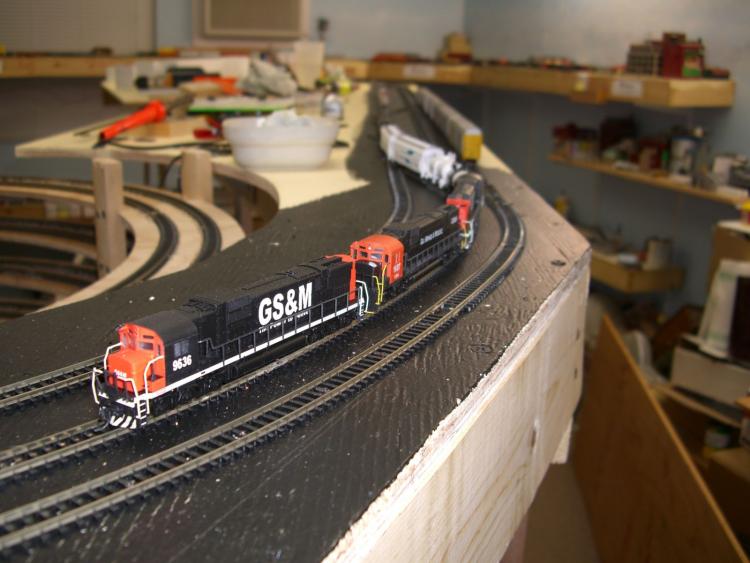 La Grange will be an endpoint yard for the Santa Fe. You can also see the 2% grade foam ramp in the back that divides La Grange from Tortilla Flats.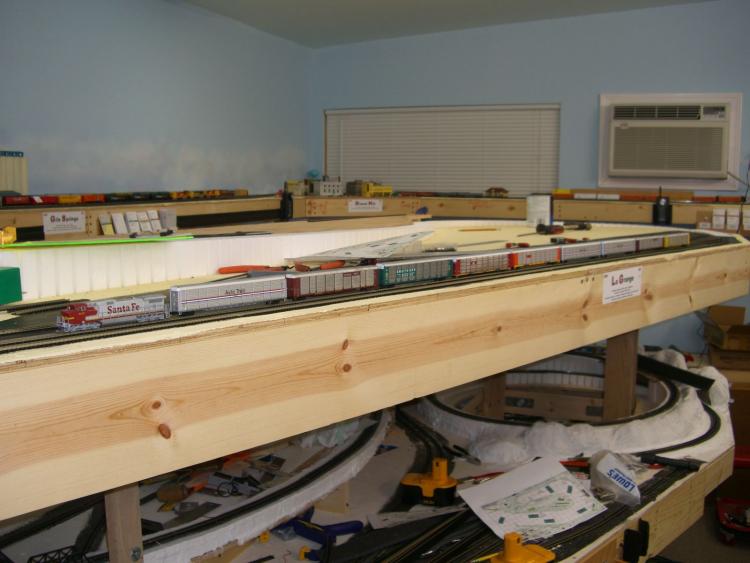 Looking north down the La Grange main. 2 A/D tracks are to the right.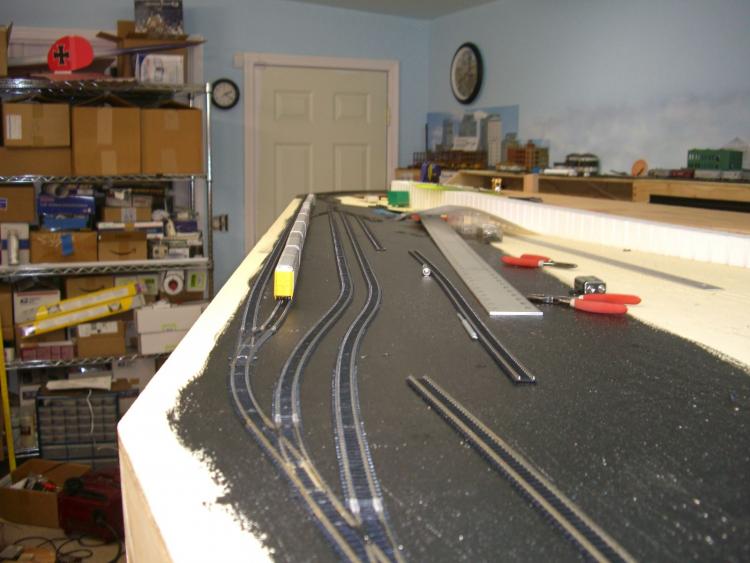 Tortilla Flats is fitted into place and is about 2" higher the La Grange.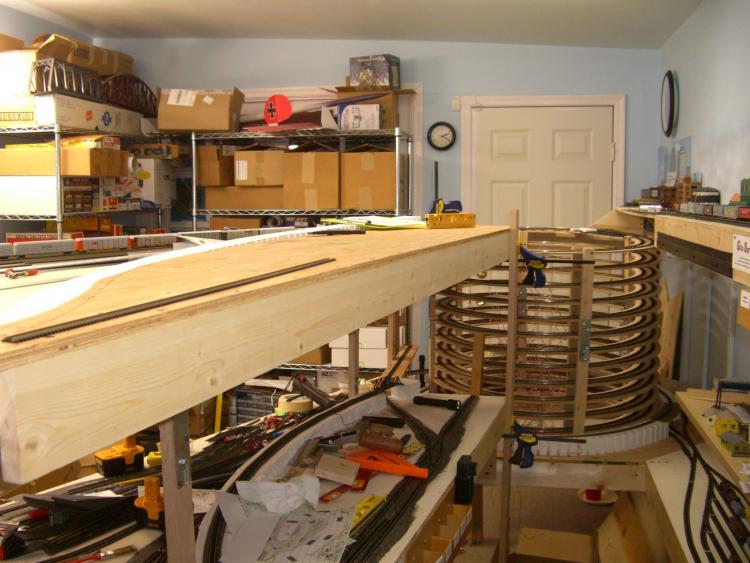 Over view shot. La Grange is on the right and Tortilla Flats will be on the left. The main will snake it's way up the 2% foam ramp and into Gila Springs.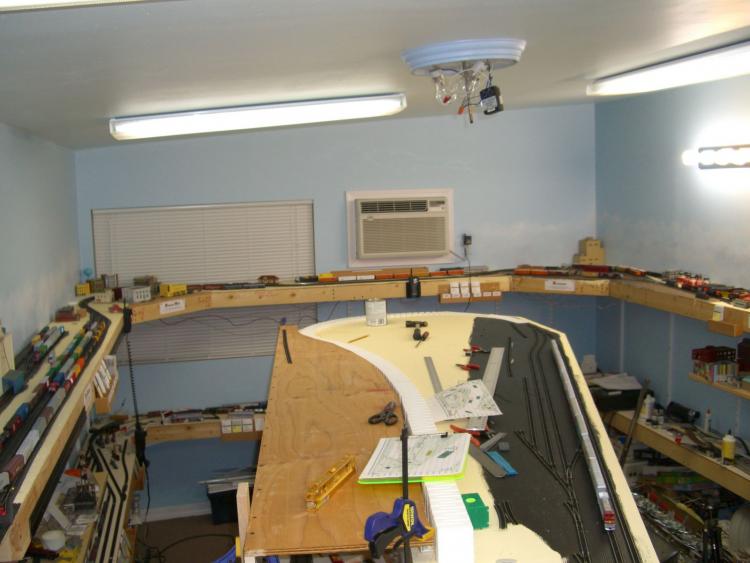 Other Blogs for the GS&M aka Gila Springs & Mesquite
http://model-railroad-hobbyist.com/node/8452 - The Split Helix is going in and the start of the Main Helix (Basin & Green Valley)
http://model-railroad-hobbyist.com/node/8478 - Gila Springs & Mesquite Track plans
http://model-railroad-hobbyist.com/node/8585 - The Helix
http://model-railroad-hobbyist.com/node/8636 - The Upper Spine
http://model-railroad-hobbyist.com/node/8713 - La Grange & The Helix on the GS&M
>> Posts index