La Grange & The Helix on the GS&M
Sun, 2012-07-29 23:51 — AzBaja
Using a section of oak to test bend the plywood that will lead out of the main Helix and into La Grange. You can see Gila Grains from this angle.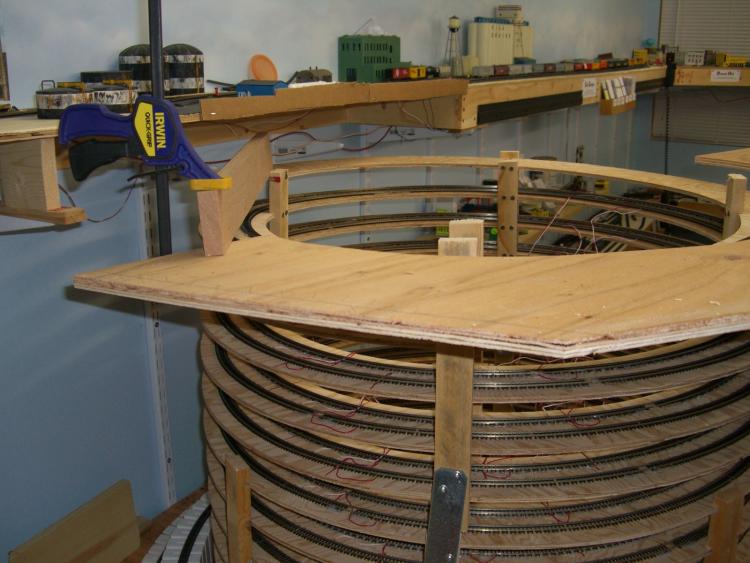 Photo of the Helix exit. You can see I have not fully finished the front face of the bench work yet at the end of the 1x6. Gila Springs in on the back wall to the right.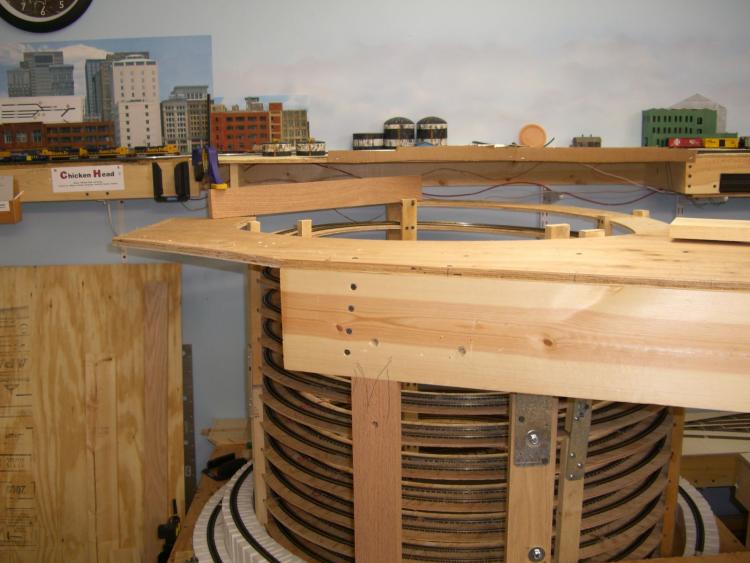 Photo is looking out the exit of the Helix and into La Grange. Tortilla Flats sit to the left and will sit about 2" higher than La Grange. Tortilla Flats will be added at a later date.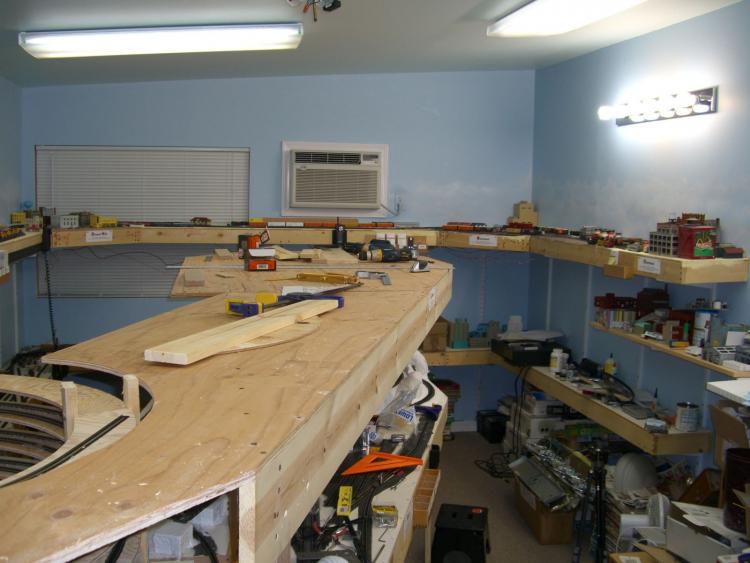 Look up from Basin into the bench work under La Grange. All verticals are Oak. You can see The Spine in the left of the photo.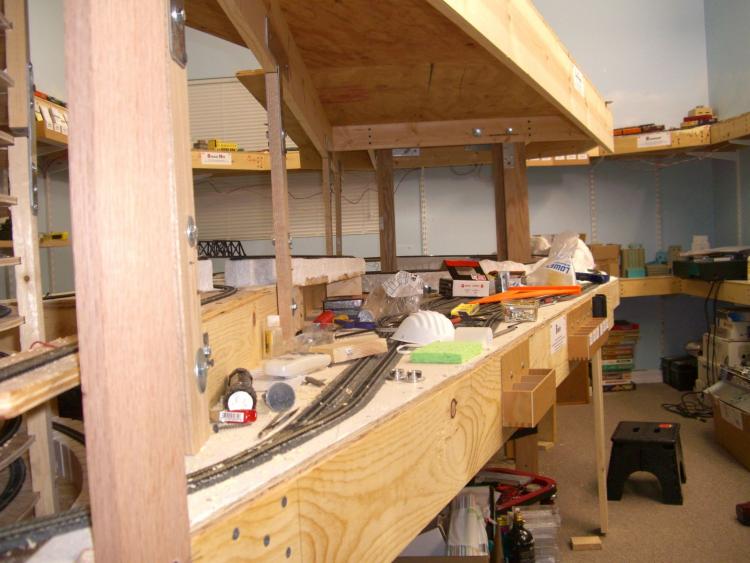 Under La Grange and looking again over Basin. You can see the 1x6 Spine and just beyond it the Helix.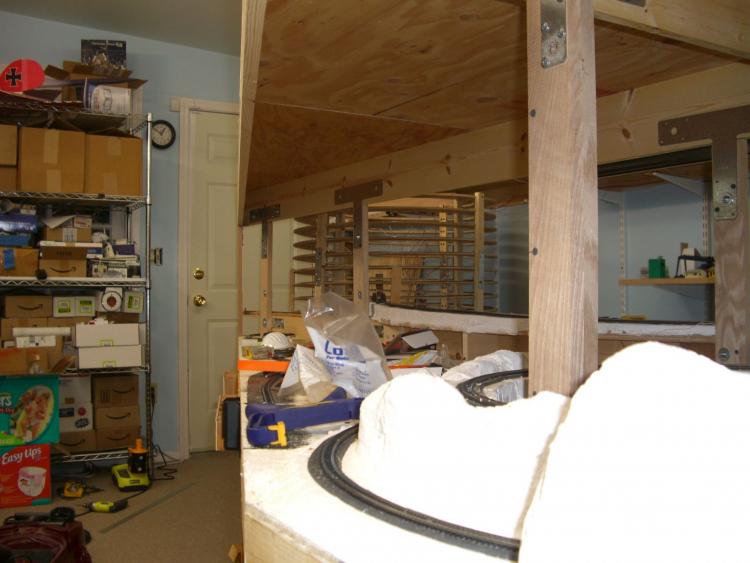 Looking up from under the north side of the split Helix. You can see the table that the Helix and the south end of the split Helix sit on. You can see a few feeders for the tracks in Basin too.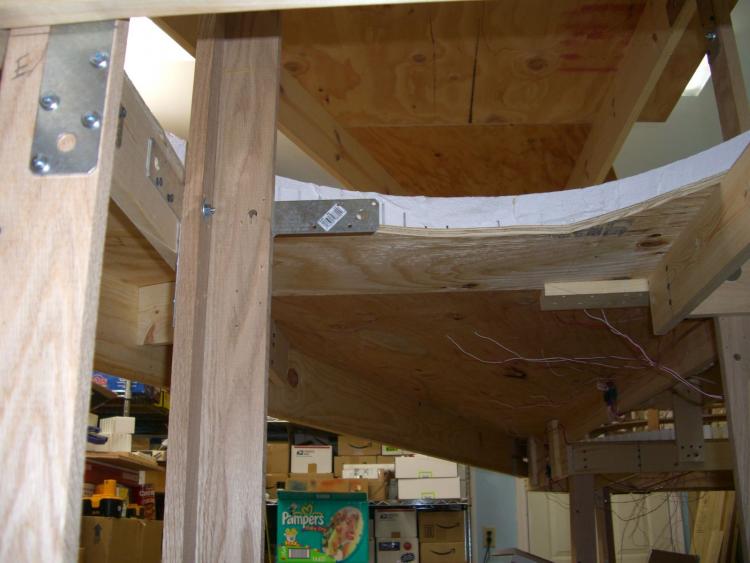 Look Up fro, the north end of the split helix. You can see the box frame and legs that hold up the La Grange bench work. The oak legs also do double duty holding up the lower bench work for Basin.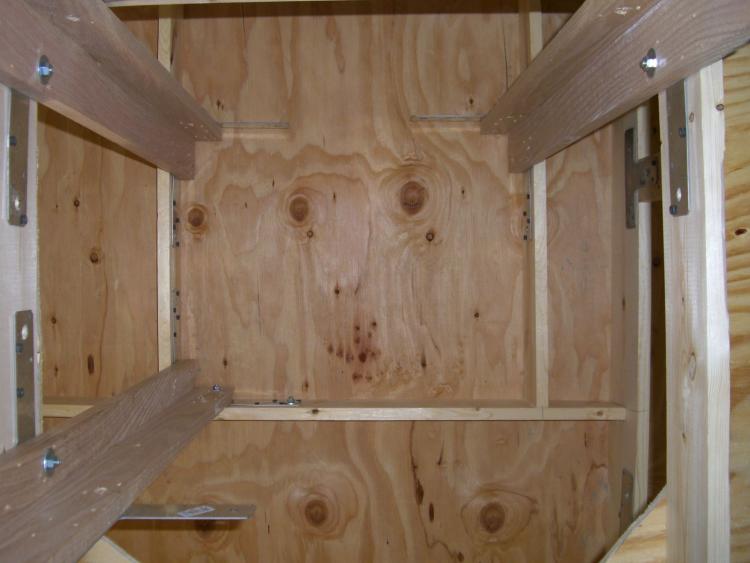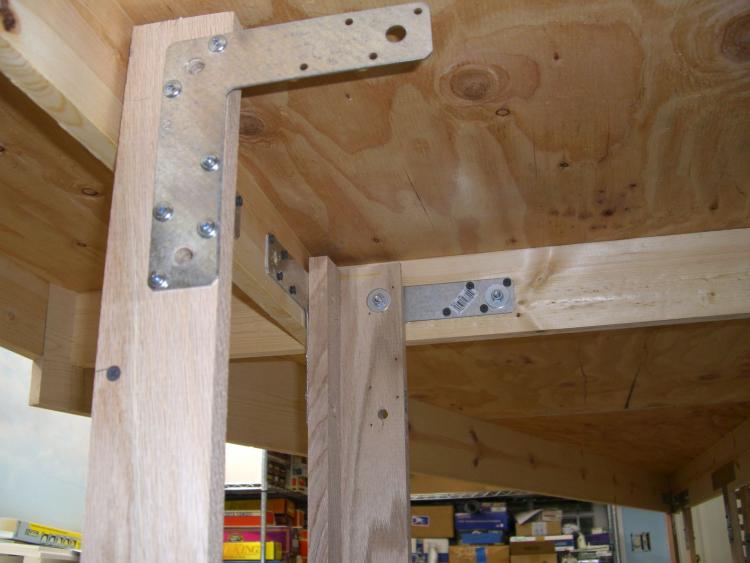 Some metal bracing under La Grange.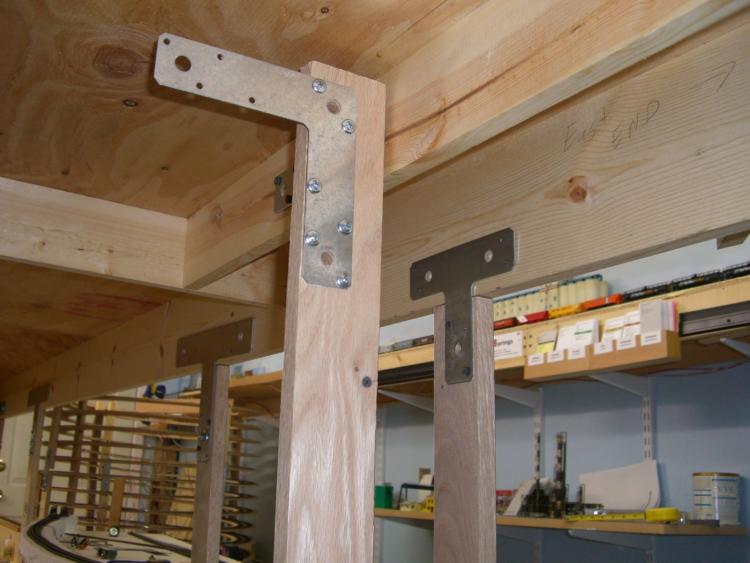 Setting up the Oak Vertical at the end of La Grange.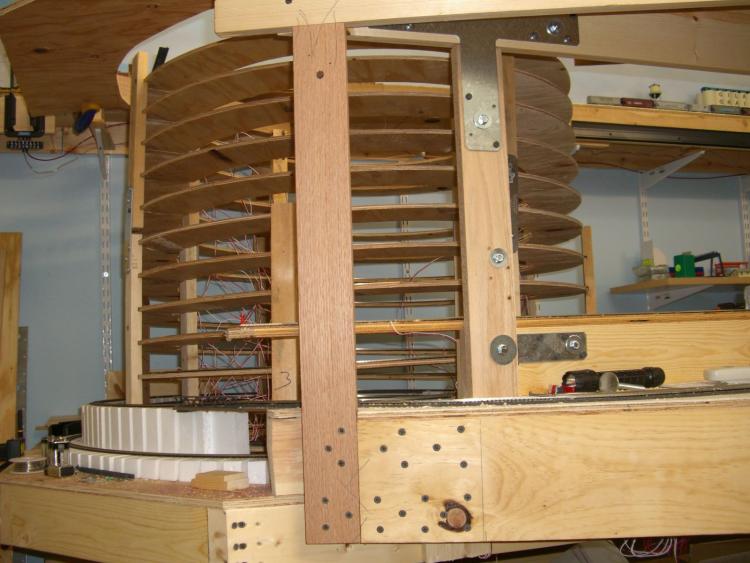 One of the Oak legs under Basin and the main Helix Table.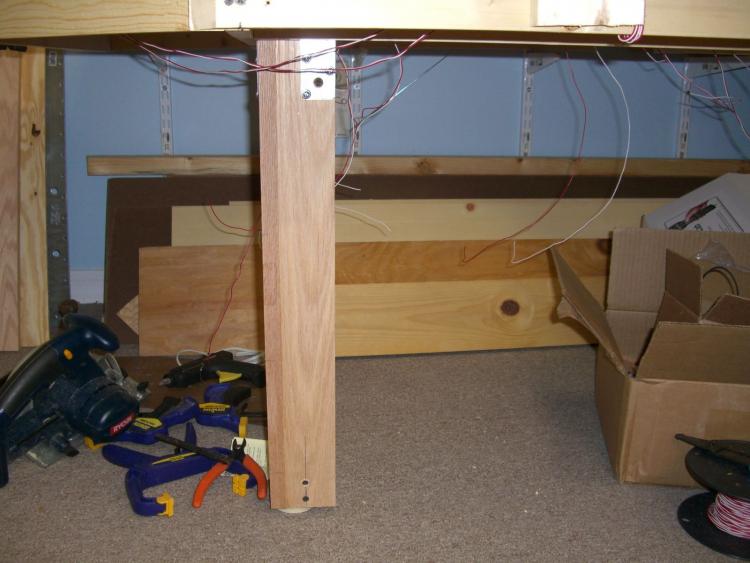 Some feeders going in under basin.
More feeders and the corner of the main Helix table.
Looking along the front of Basin. You can see the temp pine leg is no longer needed as it is floating in space now.
La Grange deck is ready for track.
Still need to tie both the Helix and La Grange bench work together. Green Valley can be seen on the lower deck. Chicken Head and Gila Springs are to the right. Once the bench work for Tortilla Flats is built you will no longer be able to see Green Valley from this angle.
A good view of were La Grange sits in the room.
La Grange now has a Name sign so it is official.
Look over the far end of La Grange at the main Helix
Other Blogs for the GS&M aka Gila Springs & Mesquite
http://model-railroad-hobbyist.com/node/8452 - The Split Helix is going in and the start of the Main Helix (Basin & Green Valley)
http://model-railroad-hobbyist.com/node/8478 - Gila Springs & Mesquite Track plans
http://model-railroad-hobbyist.com/node/8585 - The Helix
http://model-railroad-hobbyist.com/node/8636 - The Upper Spine
>> Posts index