Manual Point Control
Sun, 2012-07-22 01:42 — bvgorman
ShareThis
G`day Folks

I have been working on a mechanical point system to go with my railway. The layout is still a plan but, hopefully it will rise from the garage floor like a phoenix out of the ashes in the very near future.

Anyhow, I have used all the tried and true methods and bits and pieces from many systems I have studied over the years. ....But one thing that made all the difference was a tip from a Victorian ( Australia ) modeller.........and that one thing was a modified brass hinge fitted below the baseboard with a sliding rod and a pin thru the rod up to the tie bar of the point.
Some months of modification and testing followed on from that and the focus shifted to getting the lever to function in a way that was reliable, adaptable and easy to access and maintain. The main criteria was that all parts should be available from your local hardware store and that the overall cost should be significantly less than the electrical alternative. This topic has generated a significant amount of interest amongst my railway friends and I thought i would put it up on this forum and see how it goes.
The whole system can be built at home ........but because of the interest I have had......I am intending to have some levers made and whatever is surplus to my requirements I will sell on to interested parties.
Essentially........the lever frame consists of 3mm thick x 10mm wide ( at the widest point ) aluminium flat bar levers mounted on 3/16" threaded rod. The levers are separated and held by Nyloc Nuts and Flat Washers and Spring Washers. The rod and levers are then mounted on board using 22mm right angled brackets.
I have some pics that will give an idea of where I am going with this.......the pics below are of a single lever frame.
I have not posted on this forum before so I`ll keep it short.......don`t know if what I`ve done will work????
Cheers Gormo ( https://sites.google.com/site/gormospointlevers/)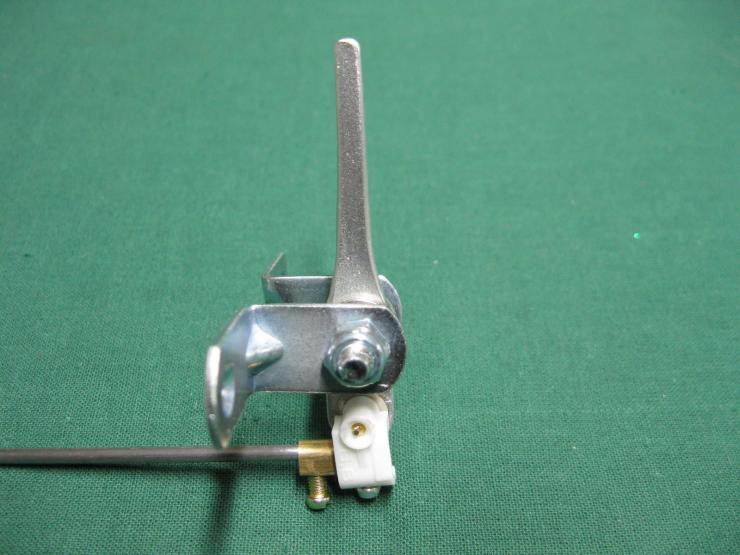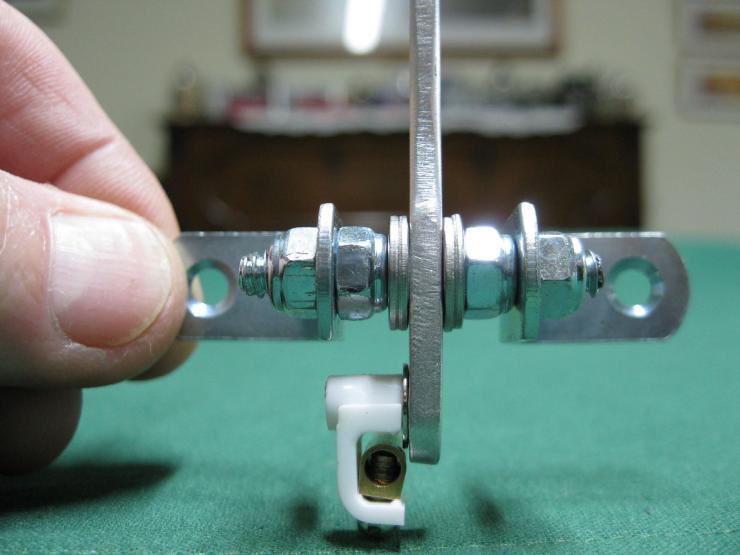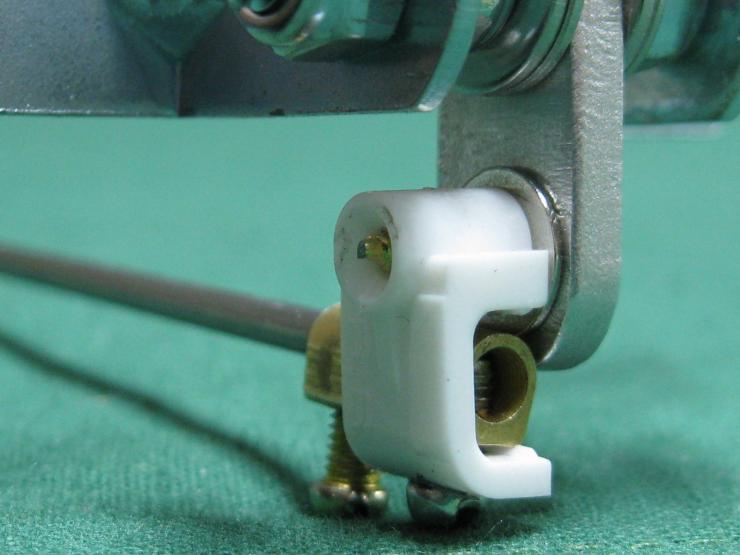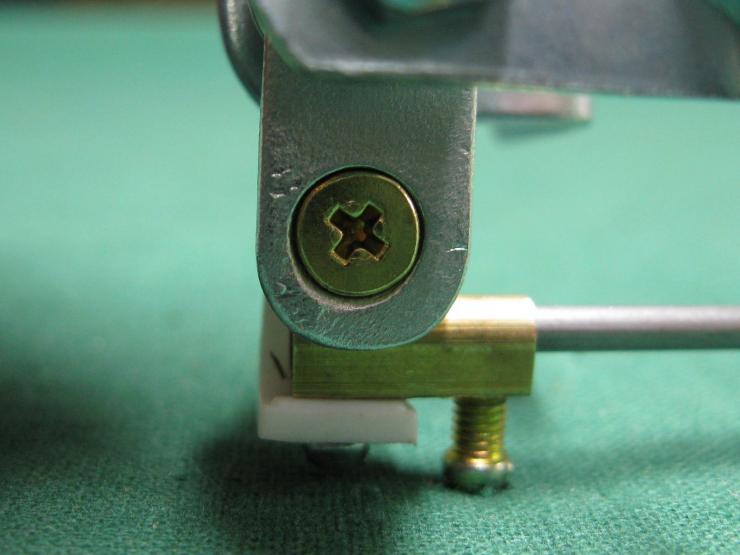 Moderator Edit: Embedded photos into forum post...
>> Posts index