Tweaks
Thu, 2012-07-05 15:28 — jfmcnab
PROGRESS UPDATES ON PAGE 2 - 7/15/2012
---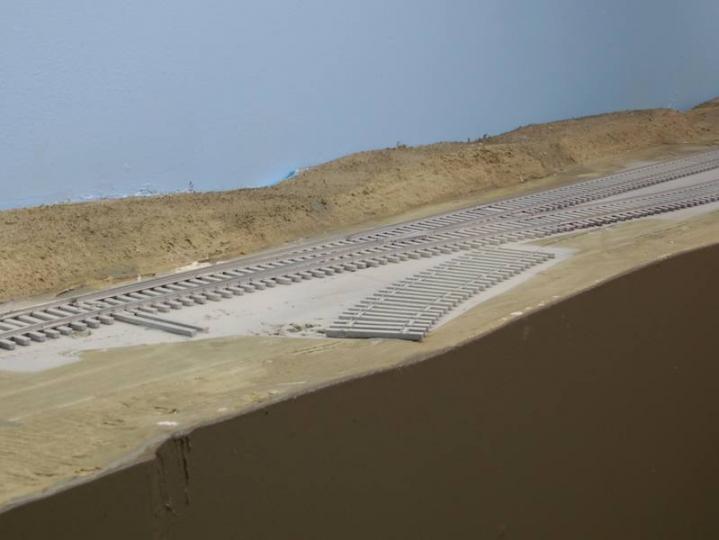 A quick "tweak" to my Iowa Interstate Grimes Industrial Track layout this week. But first, let me set up the story.
On the Grimes Line the Urbandale runaround is the only active one on the line in my modeled era. Since all industries/spurs are facing point for outbound movement trains will run up the line, runaround at Urbandale and work back down switching the customers.
I had planned the Urbandale runaround to match the length of my staging area. My logic was that if it fit in staging it would fit on the line. After all I was never going to run mammoth trains (or a least what's considered mammoth on the Grimes Line) so the extra space would be good insurance.
But after 6 months of solid operations I never needed the extra length. All my trains, even the mammoth ones, never came close to plugging the runaround. Then I realized I needed the extra space between Meredith Drive and the north siding switch so that a locomotive wouldn't trigger the crossing protection when running around. Meredith is a good half mile from the switch on the prototype and while it's a minor quibble I didn't want lights flashing and gates dropping until the train was good and ready to cross the road.
There's actually a prototypical justification for doing this. The Iowa Interstate did shorten the Urbandale runaround prior to my era. About 1000 feet was lopped off the north end and a new switch installed.
Long story short I finished up shortening the runaround by about a foot, gaining the space between it and Meredith Drive.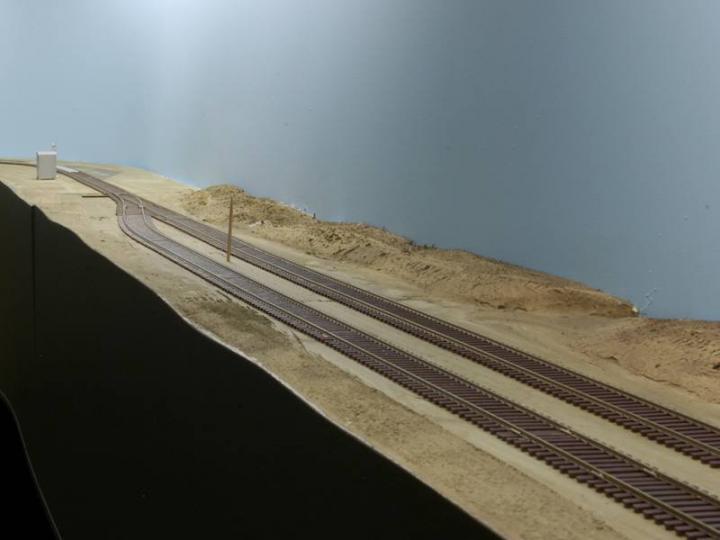 The "before" shot. The wooden skewer is the planned clearance point for the shortened runaround.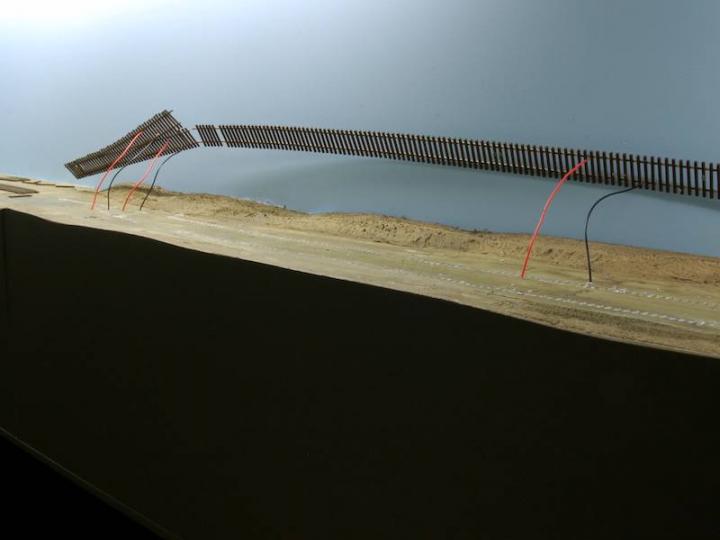 Track is pulled up and trimmed. Using white glue to secure track to foam makes for quick and easy changes.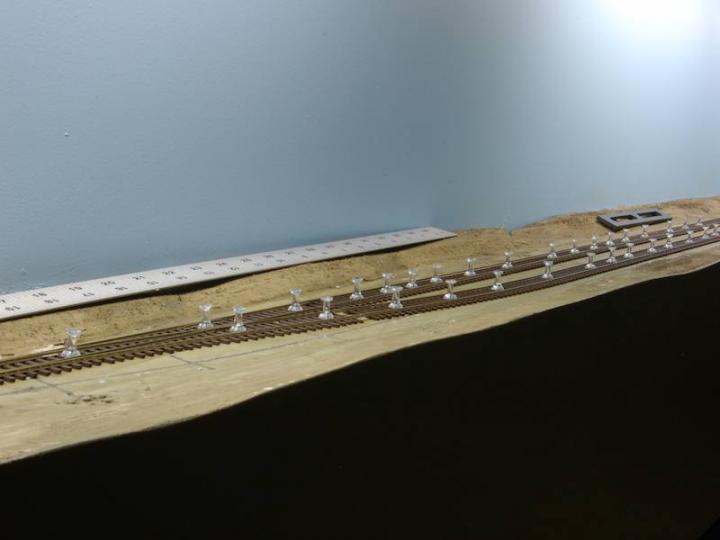 Rewired and glued back down, the runaround is secured to the foam and allowed to dry.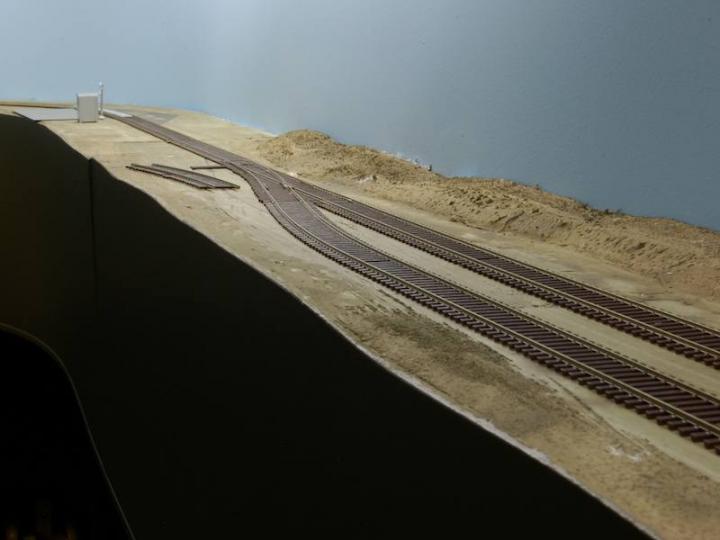 The new shortened runaround with the remnants of the industrial spur curving to the west. Note the planned location of Meredith Drive compared to the first photo.
I'm moving forward on basic scenery and working in the Meredith grade crossing and hope to have some more progress photos shortly.
James
>> Posts index