Home / Blogs / AzBaja's blog / The Split Helix is going in and the start of the Main Helix (Basin & Green Valley)
The Split Helix is going in and the start of the Main Helix (Basin & Green Valley)
Sun, 2012-07-01 18:28 — AzBaja
The end of the stage yard that feeds the entire layout.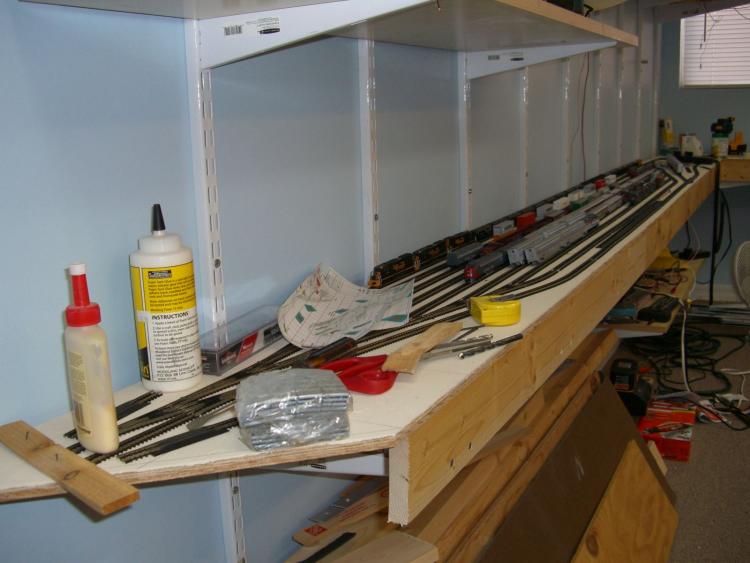 This is the south end of what I call the split Helix. The North end of the split Helix will be at the upper right of the photo just past the town of Basin. You can also see the the bench work for Green Valley is not built yet. Green Valley will fit above the twin 1x4 spine you can see to the right and cover the interchange track with the white box car.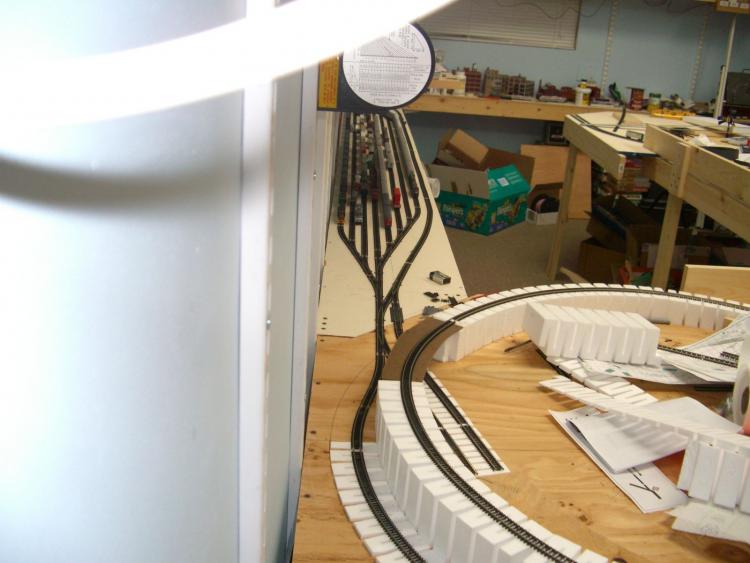 You can see the 2 tracks that will use the main Helix here run under the South end of the Split helix. The track that turns to the left is the feed into the split Helix. This track will take you to Basin.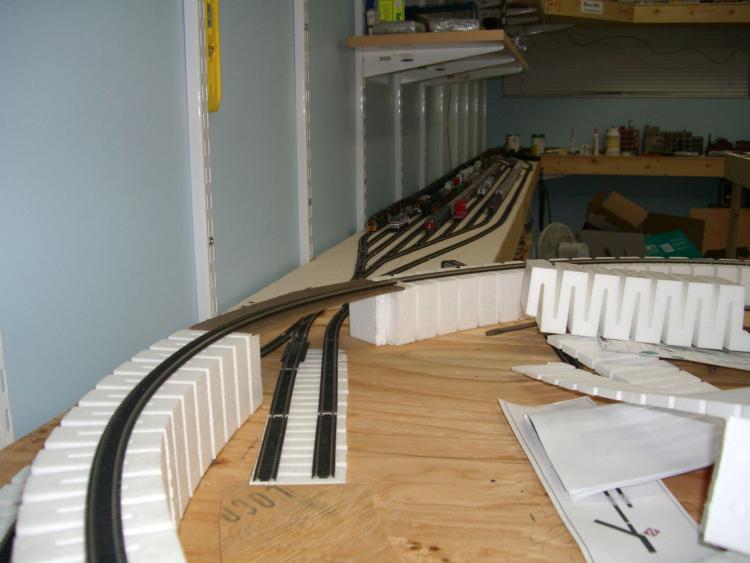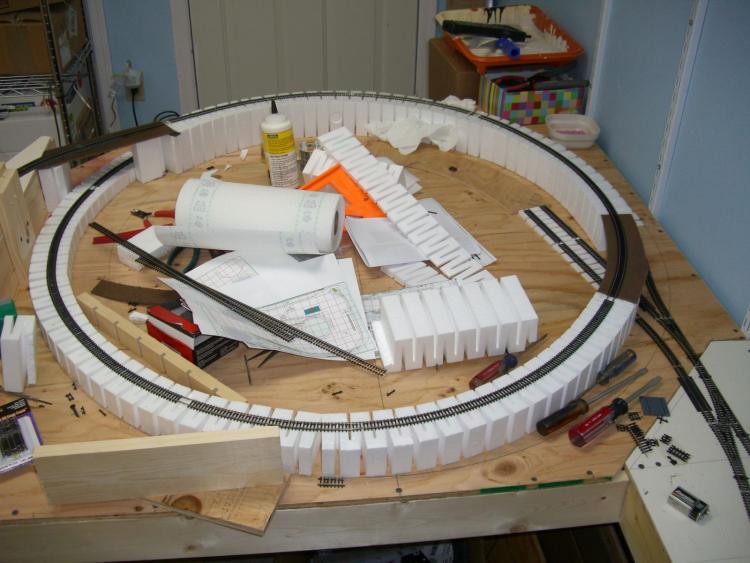 Basin and the future home of Blue Circle Cement.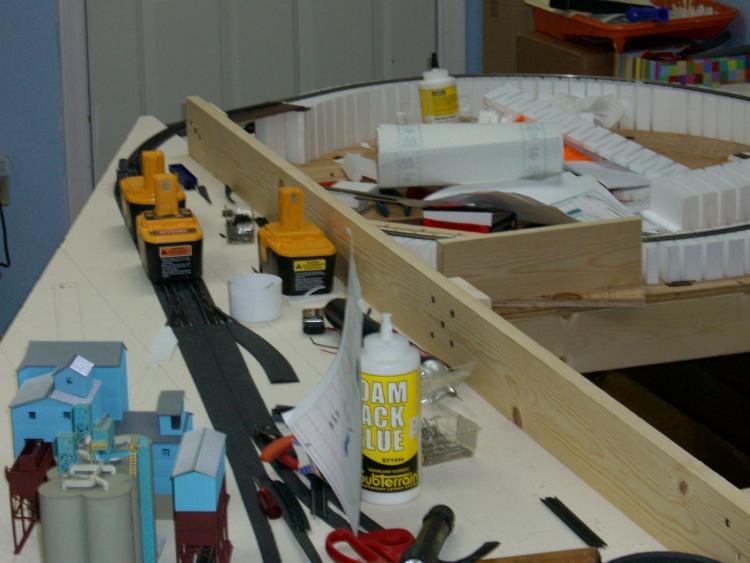 You can now see the north end of the split Helix and Green Valley is now in place to the left. The 2 lower interchange tracks for the copper ore mines snakes under Green Valley.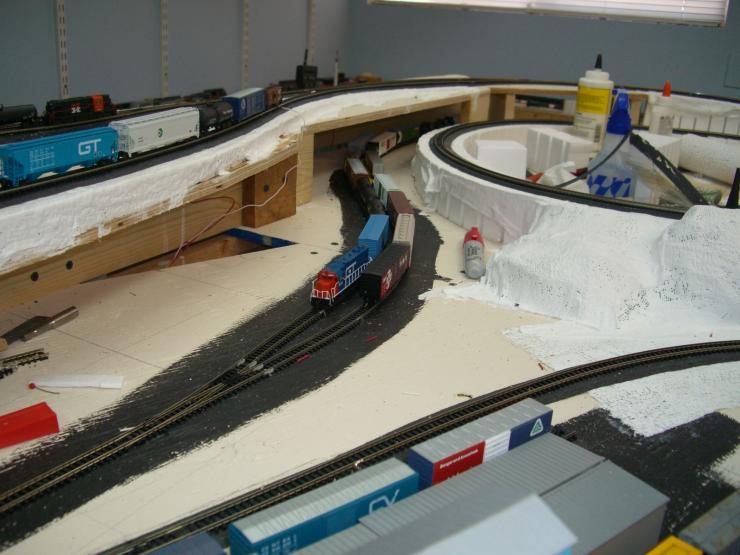 Messy but this is the north end of the split Helix.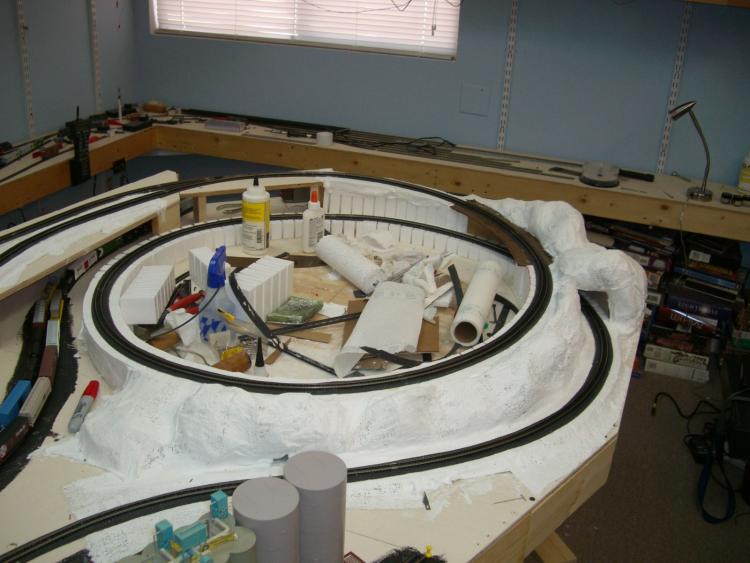 Blue Circle Cement and Limestone mine area.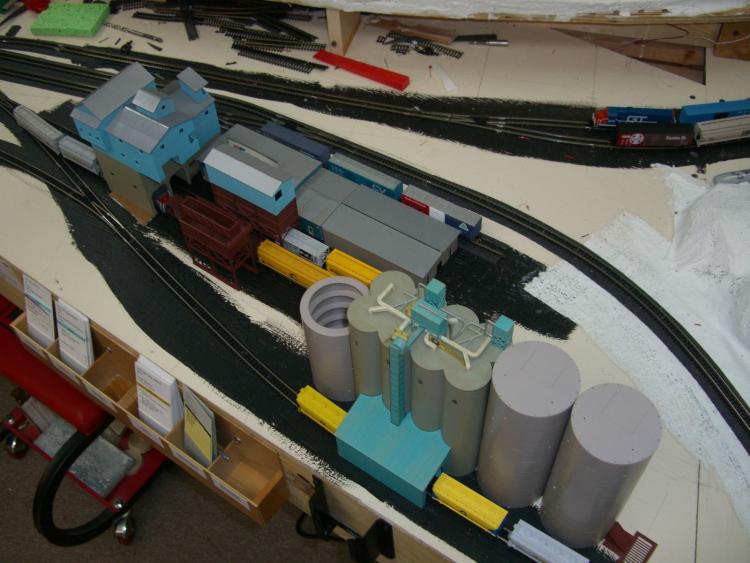 Green Valley. Once the divider is built you will not be able to see Green Valley from this side. The train is sitting on the main after it comes out of the north end of the split Helix and will run on a ridge that can be seen from Basin but not from Green Valley.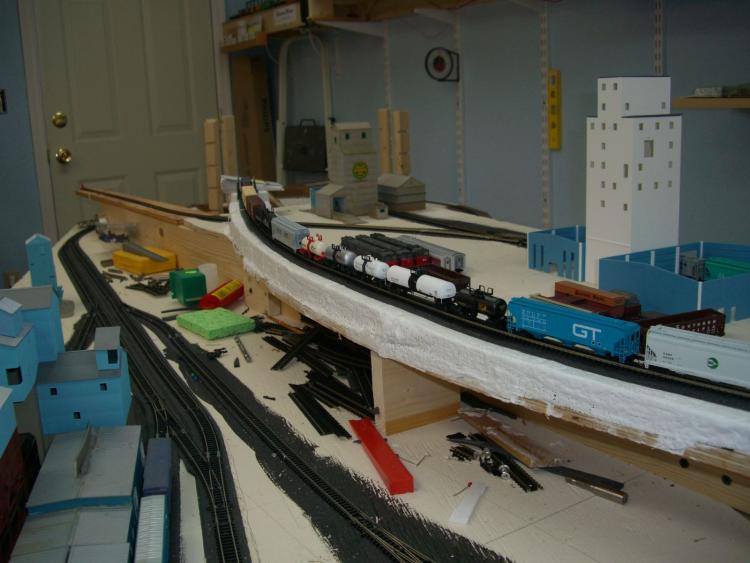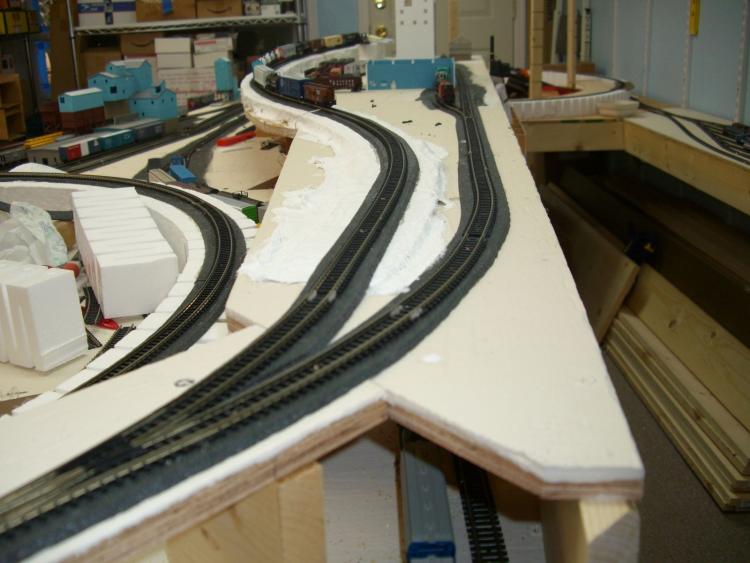 Fruita Feed COOP in Green Valley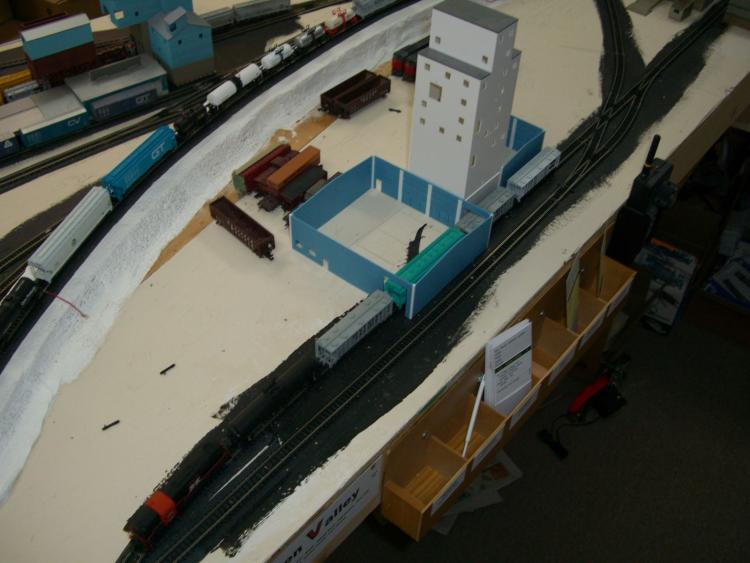 Valley Growers and the end of the Main. Still have car cards with a place to go but no way to get there.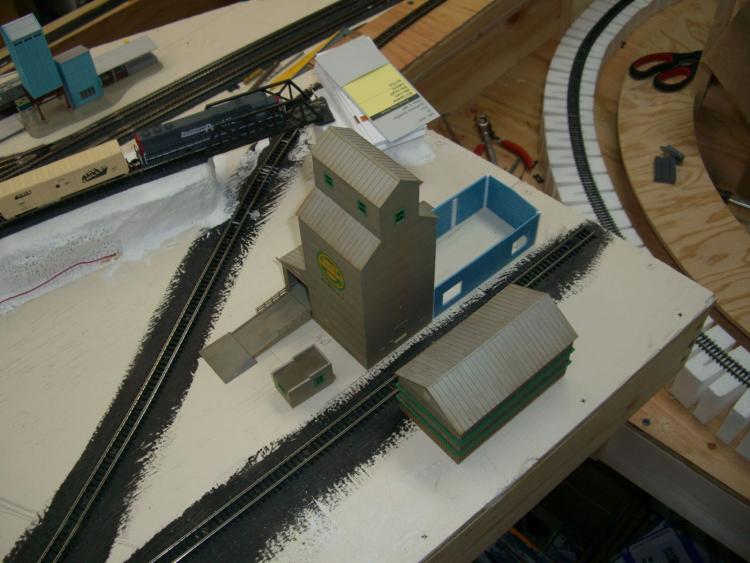 Testing fitting the 1st loop of the main Helix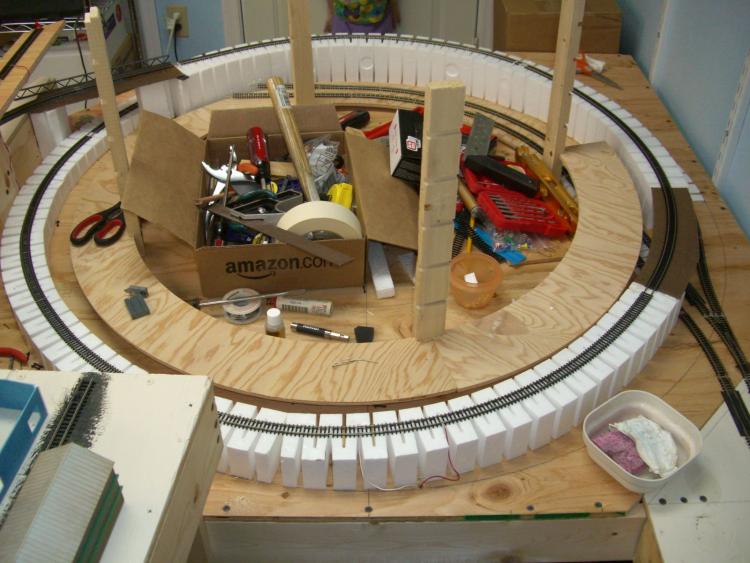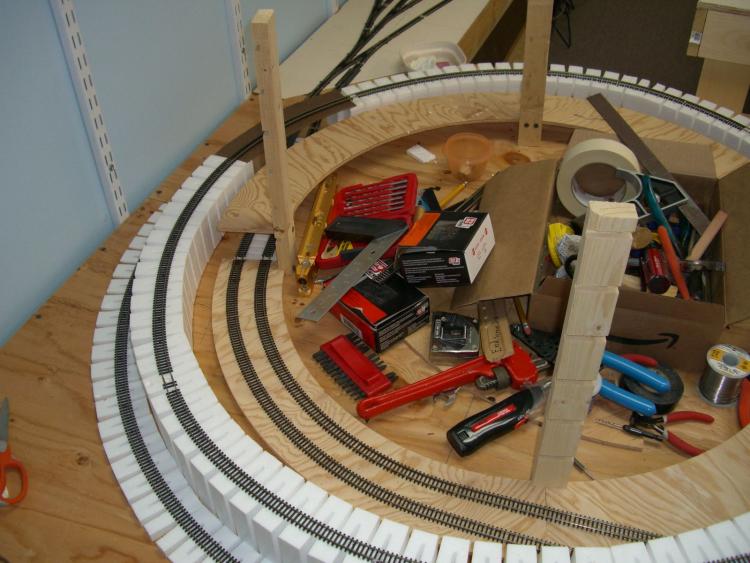 And then the Main Helix.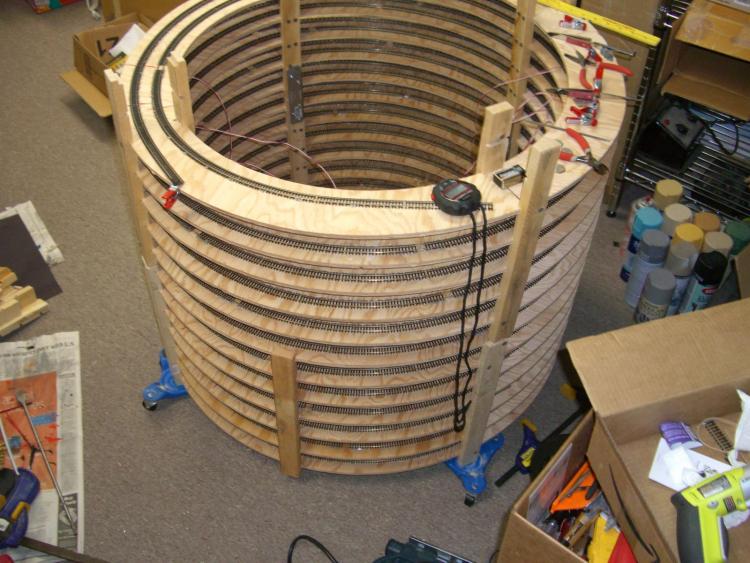 >> Posts index