Asphalt plant for Sweethome Alabama

Thu, 2012-06-07 17:58 — Jon Grant
ShareThis
I was looking for an industry to put on a narrow 4ft6in by 1ft board to hide one of the two fiddle yards on Sweethome Alabama and had a Walthers Asphalt plant lying around. A little bit of research showed that these are quite common in Alabama and the raw materials required make for some interesting freight traffic - covered and open hoppers and tank cars, with the occasional box car.
After a couple of weeks work, the scenery is starting to come together as I'd envisaged, although I needed two attempts to get the backscene photo right.
Here are a few photos as it is now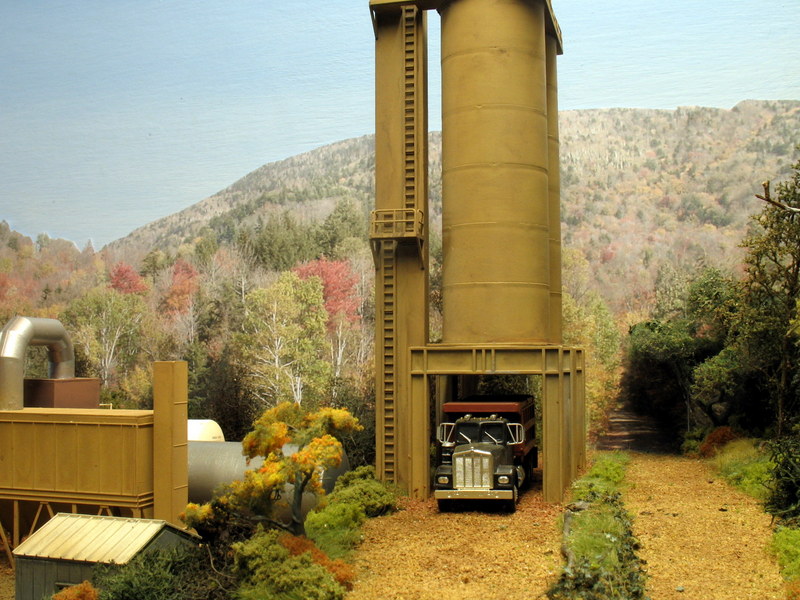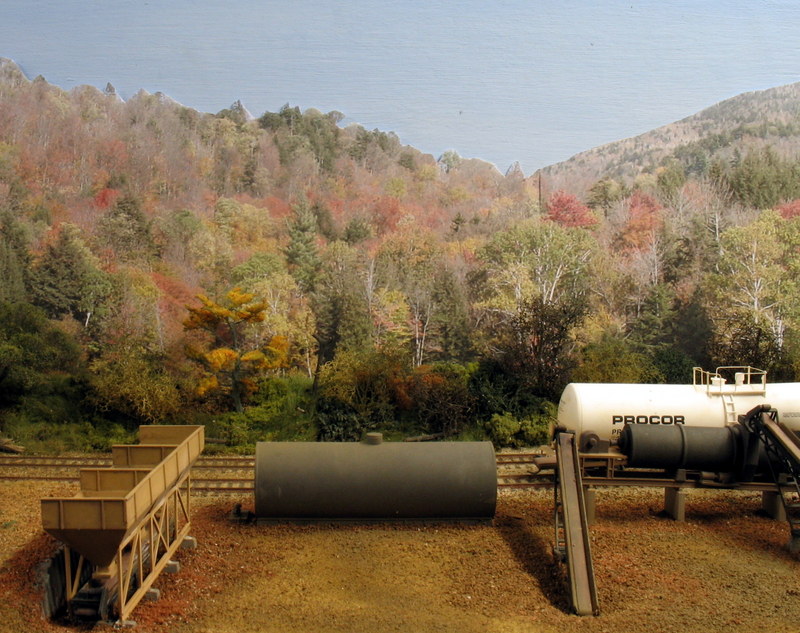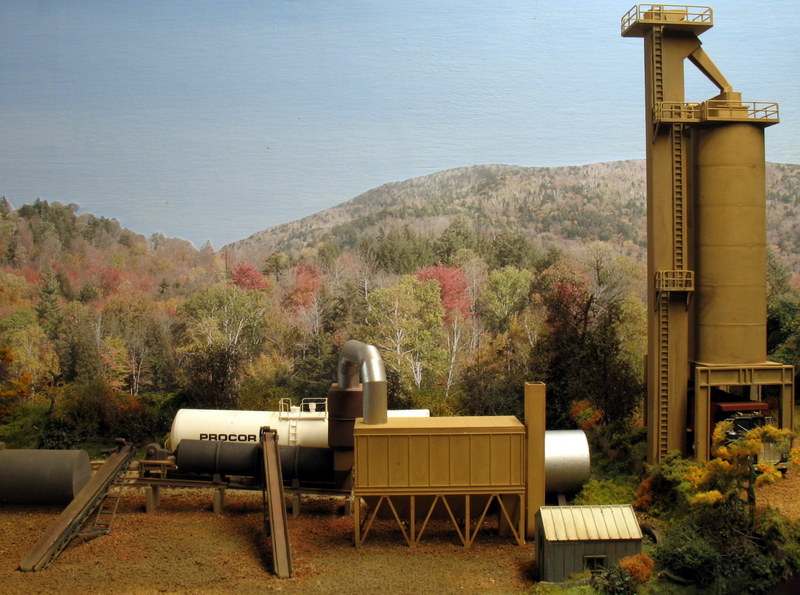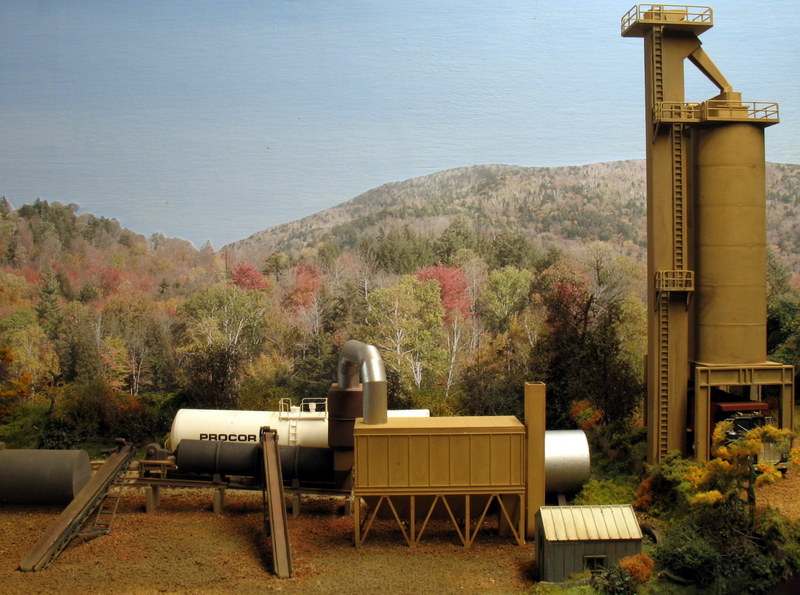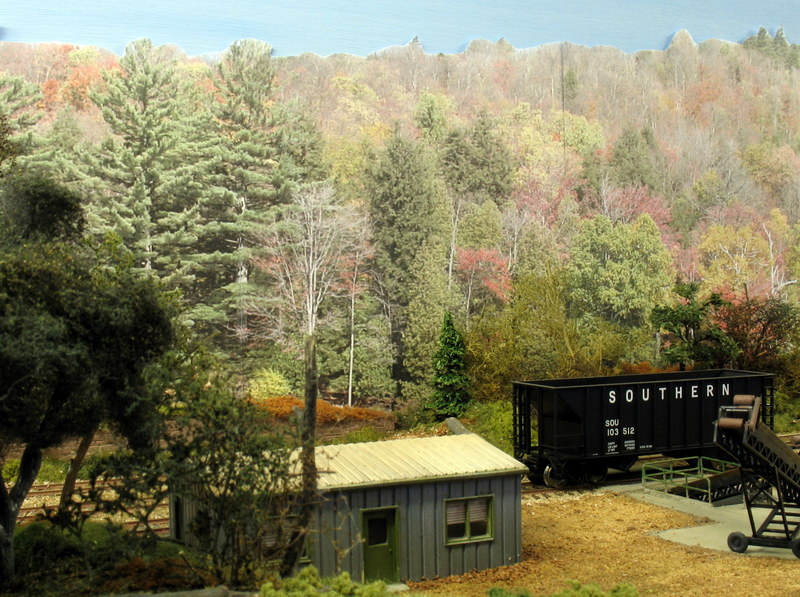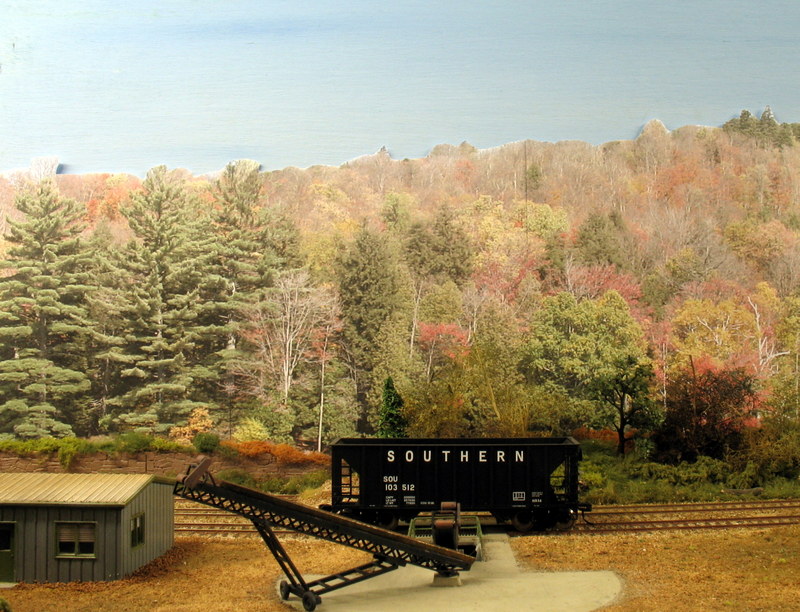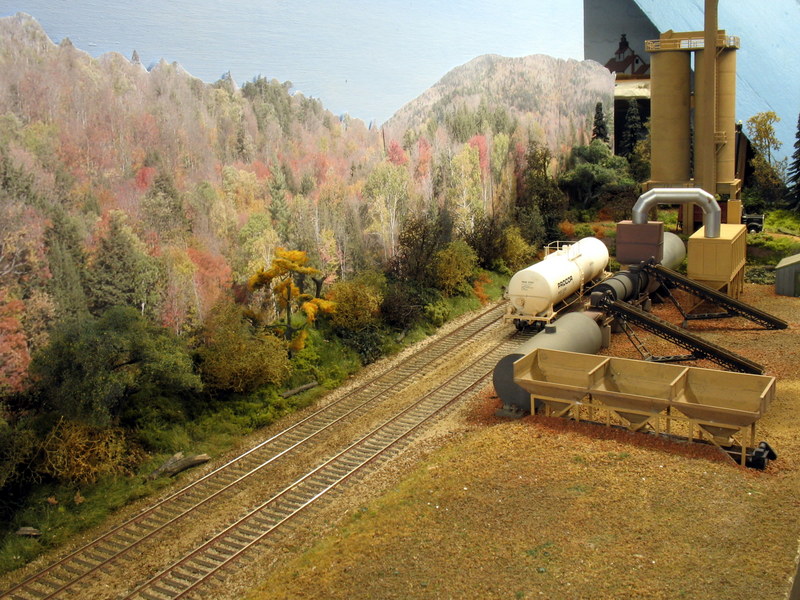 I still have a way to go with the addition of weeds, vehicles, aggregate piles, weathered hoppers and figures, but it's getting there.
Jon
>> Posts index