New York Centrals Black and Gold color scheme
Wed, 2012-03-14 16:29 — Bernd
ShareThis
NOTE: I had lost the pictures when doing a web site rebuild. Just found them today (12/22/13) while looking for some other pictures on a thumb drive.
John,
I found the round-tuit button this afternoon. Here are the Atheran F7 shells. One was made into an F3A before commercial models were available. This was Atherans second up grade. The trucks were much improved on these models. Anyway here are the prototype engines.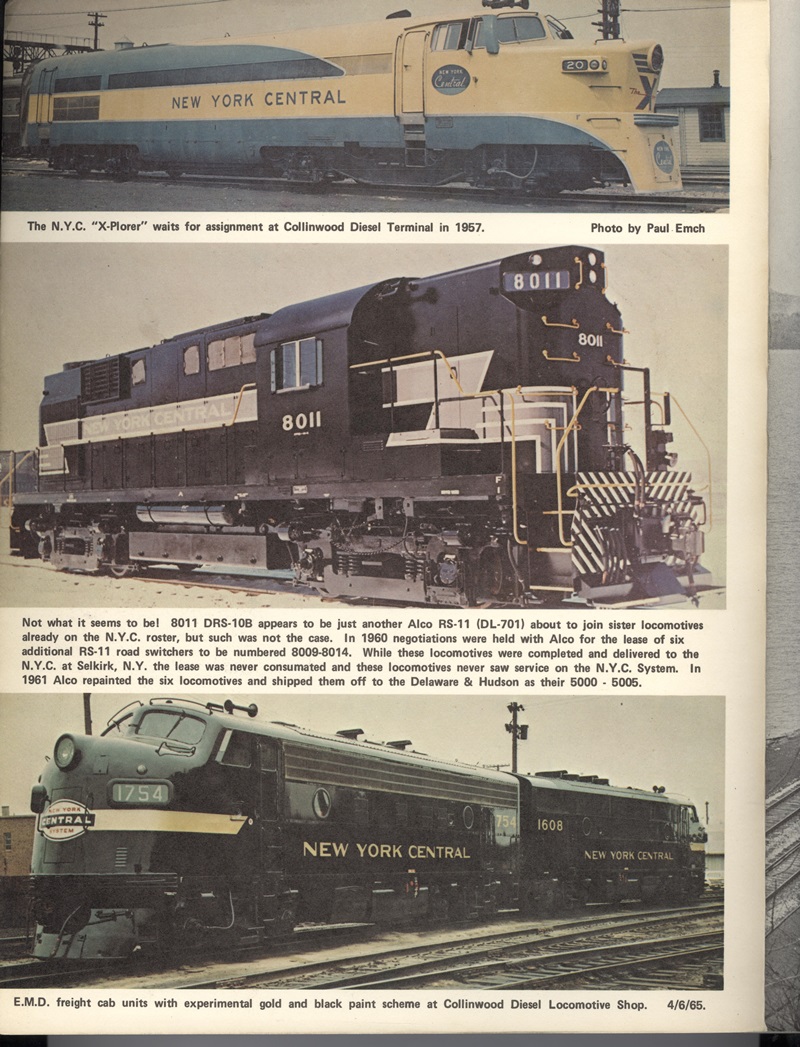 They are to shiny to get a good image. Note the 1754 has a stainless steel grill and square stainless steel vents between the port holes. Walthers made a screen for this.
Ok here's my attempt at creating an F3 out of an F7

The shrouded fans are Detail Associates. The main bash is the side panels. I followed an article in RMC, but don't recall the year.
Here's another view.

Note the much better looking trucks. That's the way the came back in those ancient times.
Here's the F7 with the grill area cut out. I've already installed the square vents between the port holes.

And here they are back to back posing for the photographer.

I have two sets of decals that were made by Accucals. I believe they have been out of the model railroad decal business for sometime.
Hopeful they are still good when I get that next round-tuit to finish them. They are going to haul 6 Early Bird boxcars and 6 Pace Maker boxcars plus the Pace Maker caboose.
There you have it a project started many, many years a go and never finished. I can't even tell you why I was going to do this. But looking at them now I feel I should find the round-tuit fast before they collect to much dust.
Enjoy,
Bernd
>> Posts index