Genesis and Proto 2000 Performance Problems

Fri, 2013-10-04 08:32 — wp8thsub
ShareThis
Ever add locos to your roster and feel this urge to stomp them into oblivion soon thereafter? Time to vent! Let's consider a couple of examples...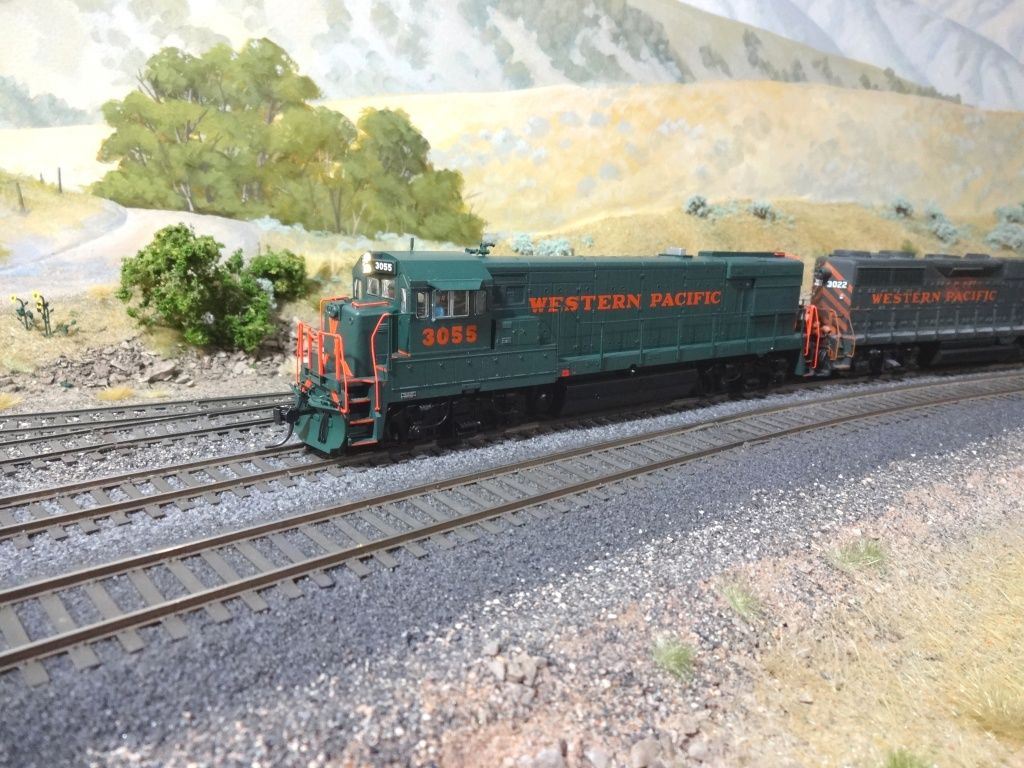 This is the last run of the Walthers Proto U30B. I've previously noted its weak power pickup design. Over time the performance of this model has grown progressively worse. The electrical pickup depends on flimsy contact strips that ride on top of the axle bearings, quite unlike older Proto units I've used with Athearn style trucks. These are constantly getting fouled by thrown lubrication, and since they have a tiny contact area where they actually touch the bronze bearings it takes only a small amount to ruin the connection and cause a stall.
This model has been in service less than a year, wasn't cheap, and I've totally lost my patience with it. Every session it requires disassembly to clean and adjust the insides of the trucks. Next steps are a mechanism rebuild with other trucks and/or a frame swap with an Atlas U23B. I like the shell and want to make something operable out of it, so I'm not sending it back. If I want this phase of U30B, I'll have to get creative.
Incidentally, see that loco behind the U30? That's a (rather poorly executed) try at narrowing the hood on an old Athearn GP35 that I did many years back before you could get a decent GP35 shell in plastic. It has a lot of Cannon & Co. parts and many hours invested but still falls short of looking quite right. It ran as a dummy for a long time because the thick plastic on the narrowed hood hit flywheels and/or was too tight to fit around available motors. I finally parts-built a mechanism using some old Athearn metal trucks with NWSL nickel silver wheels, various universal components from my junk box, and a Canon can motor from a Front Range GP9. Crews seem to like how it runs (it's in another consist now) while complaining about the U30B, which as of last session has been pulled from service.
Score: Junk box 1, Walthers Proto 0.
>> Posts index